I was a little hesitant booking as a single golfer for Fuerteventura 2020. However, Stuart and the entire group couldn't have been more welcoming. I loved the format of lessons and practice in the morning and various fun golf competitions i the afternoon. Not to mention the beers afterwards and the group dinners.
My aim was to improve my my chipping, but Stuart's insightful tips really helped my long game as well. I was playing much, much better golf by the end of the week.
Thanks for an absolutely fantastic week in Fuerteventura. (2020) Really good tuition executed in a relaxed and fun way and I can't thank you enough for making the whole experience so enjoyable, especially as I was a single lady travelling alone. Loved the team games in the afternoons and thought the venue was excellent. Just loved it from start to finish.
Wanted to let you know we had a fantastic holiday in Fuerteventura (2020), thanks. Great fun and good company. I can't believe we are back in gloomy weather. Hope you have a great second week and you have as much fun as we all had in the first week.
Hope to see you again soon
Theresa
Thank you for organising and running our recent golf holiday to Islantilla in Spain.
It was my first trip to play golf outside of England and I thoroughly enjoyed it.
I was a little apprehensive when I first arrived, not knowing what to expect or if I would be good enough to join in.
I need not have worried, as I felt at ease from the beginning.
The golf was both great fun and competitive. The format was ideal for me, mostly team games with a few singles matches.
I found the coaching, swing tips and lessons really helpful. I shall be practising them over the winter with a view to improving my game next year.
The hotel accommodation was very good. The fact that the weather was perfect was an added bonus!
Also, thank you for booking and arranging the flights and transport to and from Faro airport. It all went without a hitch.
In addition, the relaxed approach to what and how much each individual was expected to do, during the day or in the evening, made it a very pleasant experience.
I am really keen to join you on another golfing break in the near future and will be looking out for the details about the trip next October.
Thanks again Stu.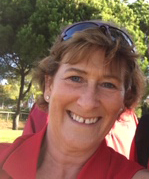 Karen
I have personally been involved with sports coaching and teaching for nearly 40 years as a PE teacher.
Stuart Smith has the ability to deliver golf tuition in an innovative and inspiring way, and in my opinion, is one of the best sports coaches around.
I have been delighted with how he has worked with my strengths and weaknesses in golf to get me to where I am today, and I have attended 6 of Stuart's tuition holidays. Not only does he focus on short-game, for which he is renowned, but also offers swing checks and personal coaching for those who ask. The inclusion of at least 18 holes most days, together with competitions and team-building opportunities are most enjoyable.
I would whole-heartedly recommend Stuart Smith Golf Tuition Holidays to anyone who is interested in an advanced coaching experience.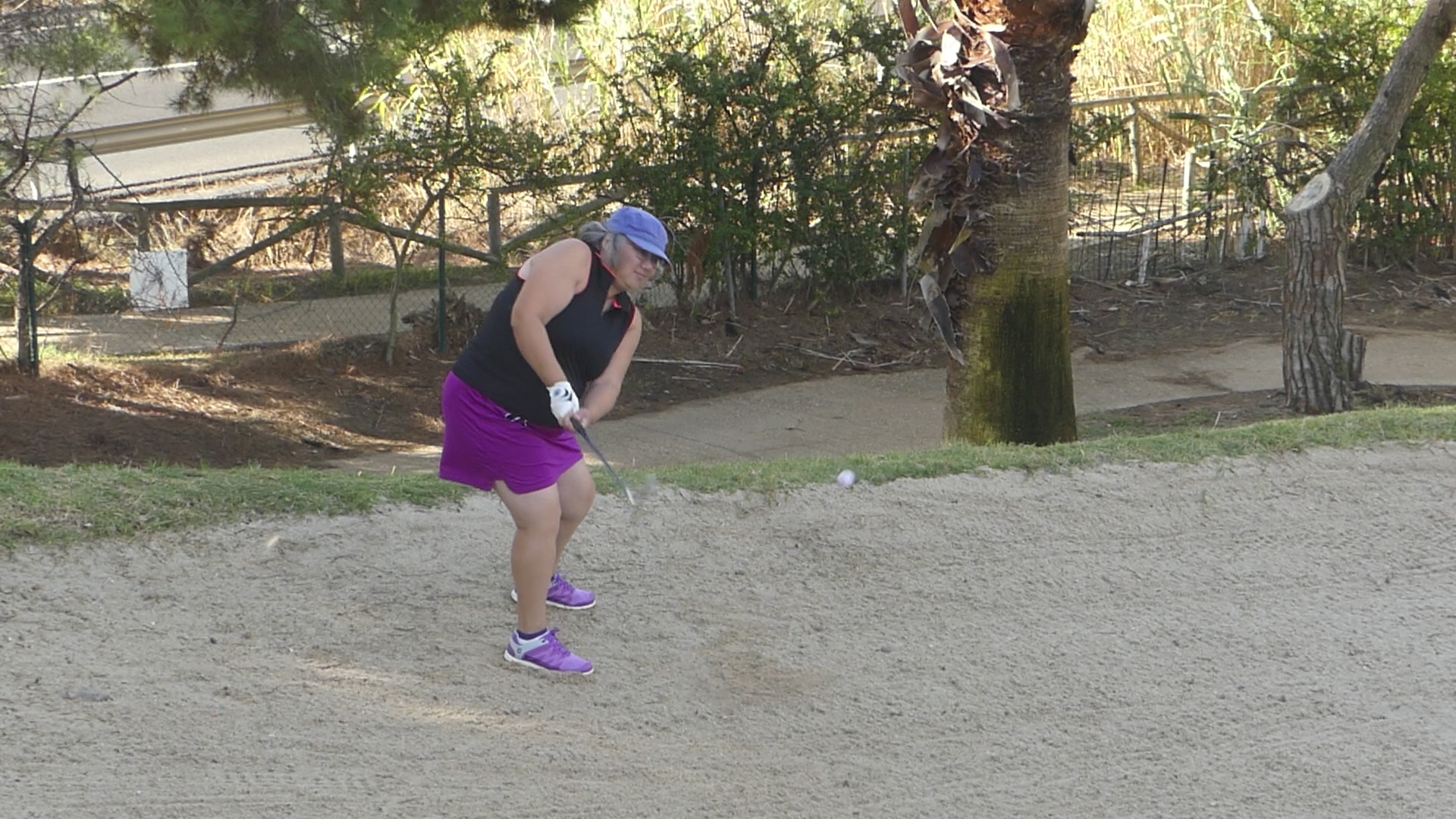 Liz
What a great week!
Thanks for the coaching and organising Stuart and Owen and the friendliness from all.
Sparkles are still mostly intact Sian!
Open invitation to all of you to come and play at Chobham – can't guarantee the weather but there's a fountain to get over and the 19th hole isn't bad either! No club grabbing Bermuda grass in sight and you'll reminisce about Islantilla bunkers as you sink into our new ones! ?