Murcia 7th – 14th September 2022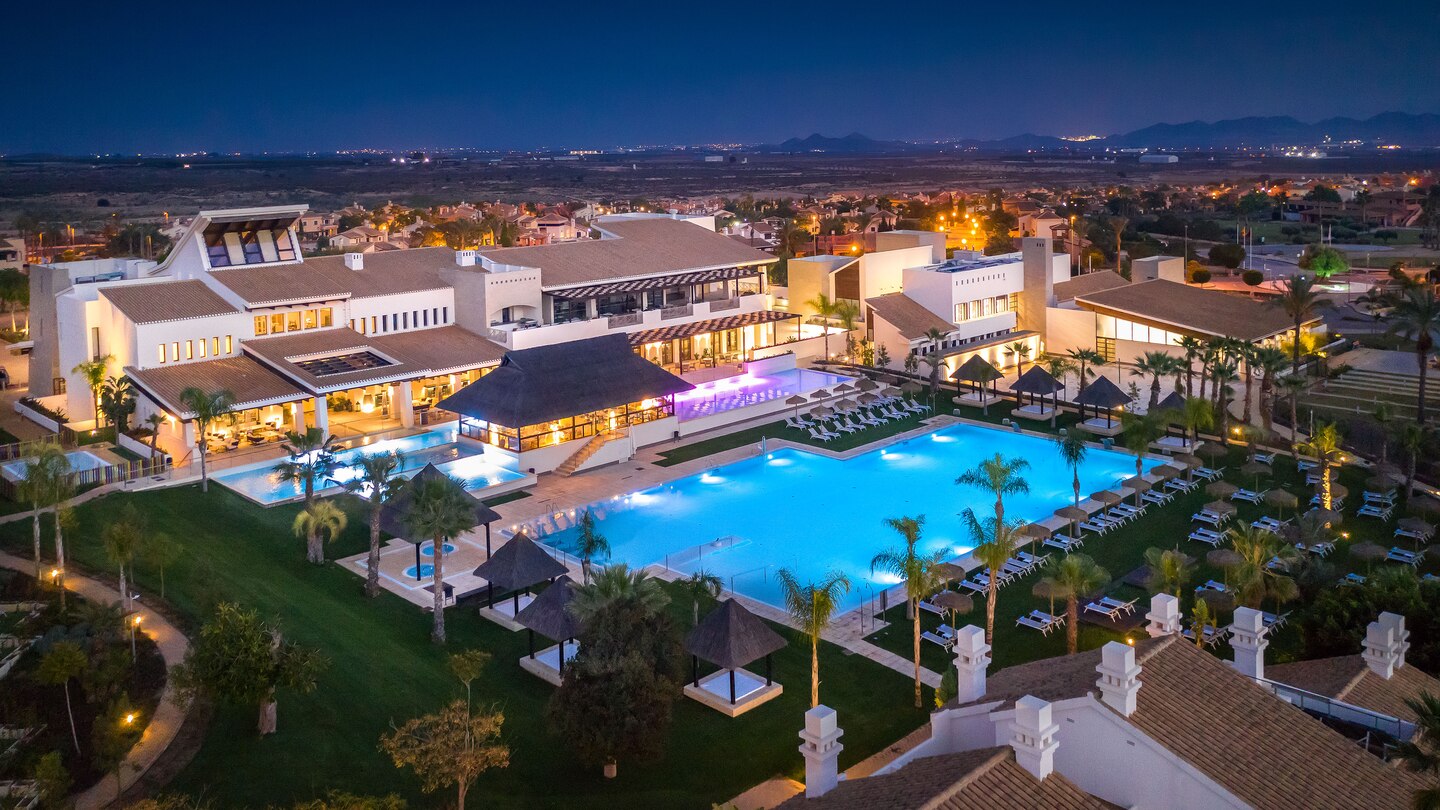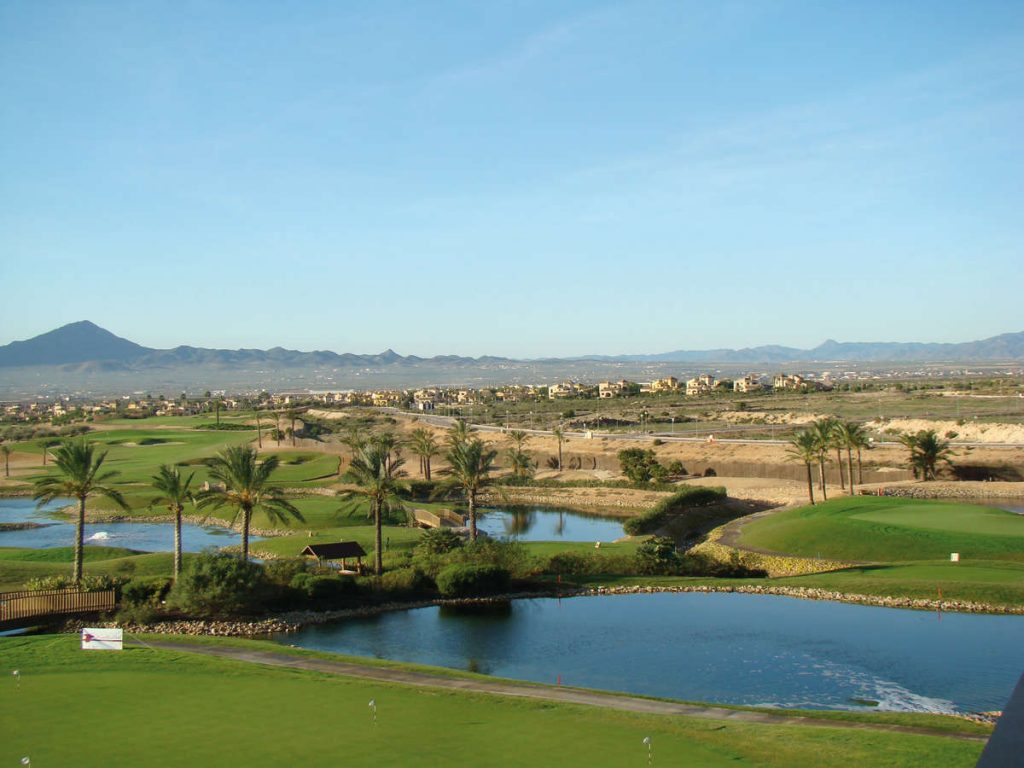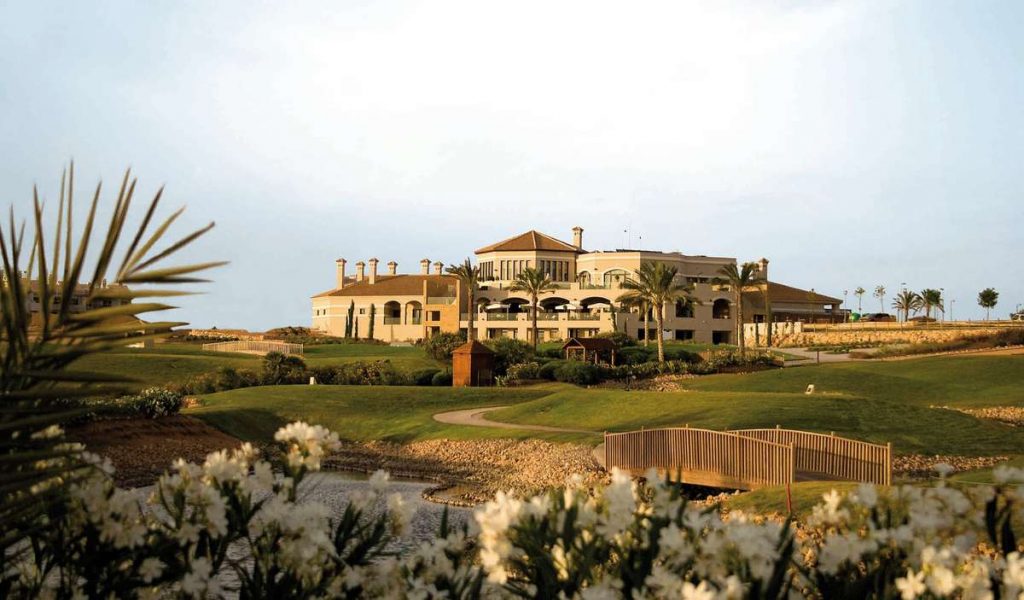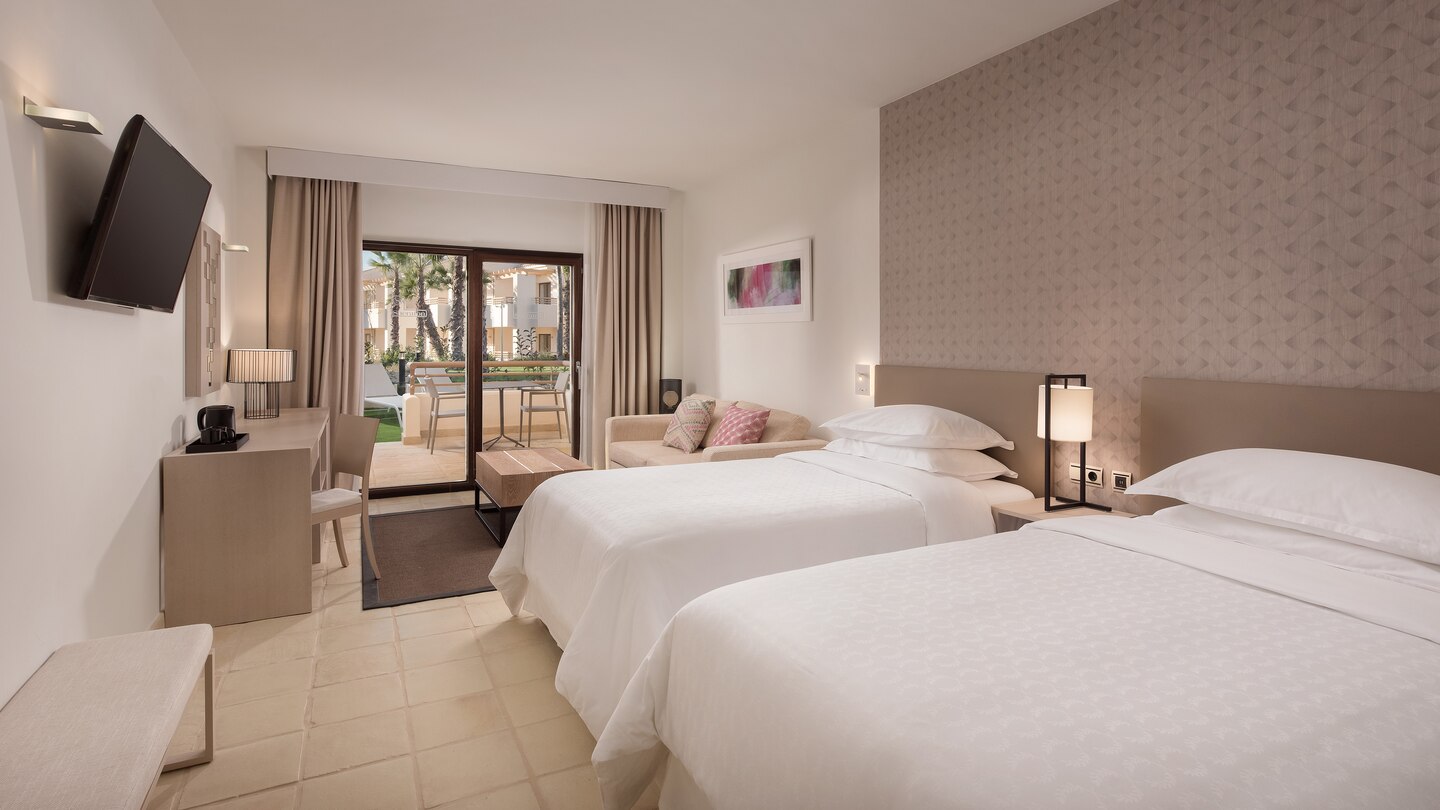 4* Sheraton Hacienda del Alamo
Twin £1145pp (ex flights)
Single £1380pp (ex flights)
7 Nights Half Board
5 Rounds Hacienda del Alamo
Unlimited use of 6 hole course
Range balls every day
https://haciendadelalamogolfresort.es/en/golf-club
This resort is absolutely stunning, and I would say is the best hotel to date that I have organised a golf trip to. The hotel is recently fully refurbished with stunning pool facilities, and within a stones throw of the club house. 
This resort has an 18 hole golf course, 6 hole academy course, 2 tier driving range with a grass tee, Chipping/bunker green and 2 putting greens which makes this a perfect venue.
On this trip everyone will have a 6 hole playing lesson before each game out on the main course, and immediately after this you will be able to hit some balls on the range to work on what you've been taught before starting your round. The idea here is to give you key pointers that will enable you to play better golf each time. Very rarely can we run tuition like this due to different venues, so make the most of this one having a 6 hole academy course.
ITINERARY 
Wednesday 7th September 
Travel to resort
In the afternoon feel free to use the six hole course
Thursday 8th September 
09:00 – Group A, B, C six hole lesson
10:00 – Group D, E, F six hole lesson
09:30 – 10:30 – Practice on the range
11:30 – Tee off 18 holes
Friday 9th September
09:00 – Group A, B, C six hole lesson
10:00 – Group D, E, F six hole lesson
09:30 – 10:30 – Practice on the range
11:30 – Tee off 18 holes
Saturday 10th September 
09:00 – Group A, B, C six hole lesson
10:00 – Group D, E, F six hole lesson
09:30 – 10:30 – Practice on the range
11:30 – Tee off 18 holes
Sunday 11th September
09:30 – 10:30 – Swing check on the range
10:45 –  Six hole challenge
Monday 12th September 
09:00 – Group A, B, C six hole lesson
10:00 – Group D, E, F six hole lesson
09:30 – 10:30 – Practice on the range
11:30 – Tee off 18 holes
Tuesday 13th September 
09:00 – Group A, B, C six hole lesson
10:00 – Group D, E, F six hole lesson
09:30 – 10:30 – Practice on the range
11:30 – Tee off 18 holes
Wednesday 14th September 
Travel Home